Quality Control
WE VALUE YOUR HYGIENE & HEALTH!
Best Hygiene and Guest Satisfaction are our Hallmark at both Om Vedic Heritage Centre & AyurVeda Pharmacy
OUR QUALITY CONTROL PRACTICES
We ensure that a customer's Kizhi is not used on another customer. We keep them in Ziploc bags, labelled with the customer's name. The Kizhi is changed every 4-7 days as the potency of herbs goes down if used for a longer duration. Authentic herbs are used for therapies and we do not make mock
Dough / medicine Preparation for jaanu vasti(knee therapy), kativasti(lower back therapy) and tarpanam(eye therapy)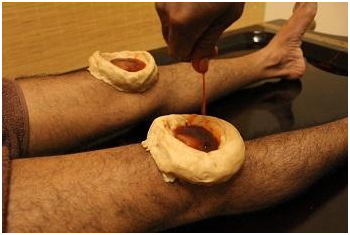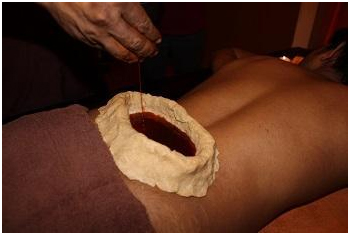 We change the dough everyday for therapy use. We ensure that it is not reused on the same customer and strictly not on another customer. We always prepare fresh dough 30 minutes therapy commences.
We prepare the Takra (medicated buttermilk) in its required traditional manner which has shown us great results. No short cuts are taken in order to save costs or preparation time. Medicated preparations/ Takra are disposed after single use and hence prepared fresh every day. Hence, customer must make advance bookings for this therapy as it cannot be prepared within a short time duration.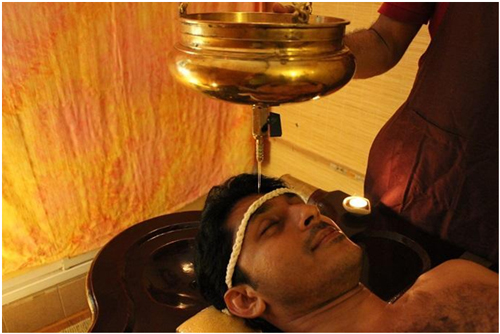 ayurvedic oils if need to be reused until therapy sessions are over are stored in separate bottles labeled with the customer's name on it, to ensure it is not used on another customer. We discard it after a span of 7 days (into our recycle bin and converted into biodiesel).
All therapy rooms and massage tables(Dronis) are cleaned and sanitized after each use, with anti-bacterial cleaners, hot water and disinfectant.