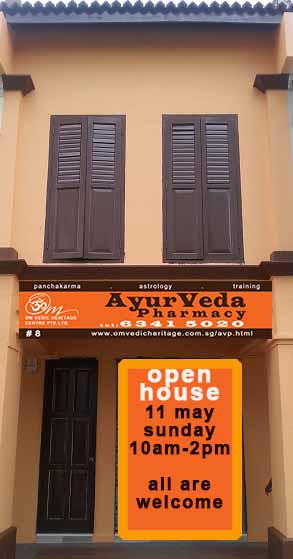 LAUNCHING OM VEDIC'S 2nd CENTRE !!
ALL ARE WELCOME
TO THE LAUNCH & OPEN HOUSE OF
AyurVeda Pharmacy (AVP)
@
8 BELILIOS LANE, S(219 955)
on
11th May 2014, Sunday, 10am-2pm
OPEN HOUSE
- Meditate & Learn how to chant the 'Healing Mantra' / 'Dhanwanthari Mantra': Sound Healing Session
- Om Vedic's Special 10min Head & Shoulder massages @ $2/pax
- 10min palm reading by our expert astrologer @ $2/pax
- FREE Herbal-teas
- Healthy Food @ $2 (Kichdi, Buttermilk & Herbal Candy)
- Herbs & other items @ offer prices
- Om Vedic therapies & membership @ 50% of regular price*
- FREEBIES and more....


To better serve you, Om Vedic now has 3 B.A.M.S qualified
Ayurvedic Doctors/ Vaidyas
Dr Dharna, Dr Anjali and introducing Dr Sailaja Reddy
MESSAGE OF THE MONTH
"QUALITY IS THE HALLMARK OF OM VEDIC'S CUSTOMER DRIVEN CULTURE"

Importance of Disinfecting Massage Tables and Equipment
We are committed to providing quality care, hence our massage tables or foam mattresses are always cleaned thoroughly to get rid of oil from previous massage and finally disinfected with a Disinfectant.

Why this extra effort by Om Vedic? It is to prevent cross-contamination between customers/patients!
UPCOMING EVENTS & ANNOUNCEMENTS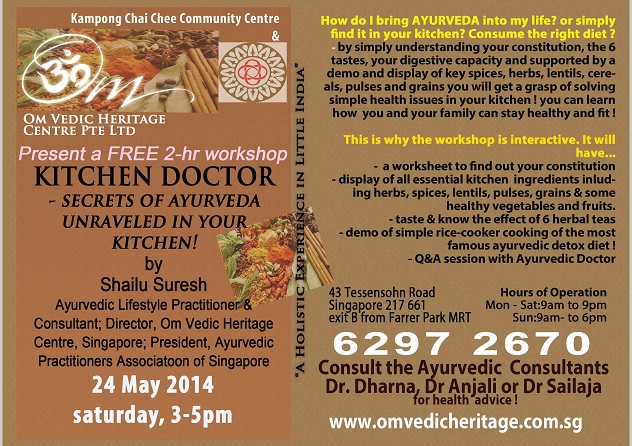 Consult ASTROLOGER MASTER CHITTUR VIJAYAN


@ Om Vedic till 25 May 2014

health, study, career, wealth &


marriage using horoscope + palmstry


@ $50 (MAY Offer)




MAY PROMOTIONS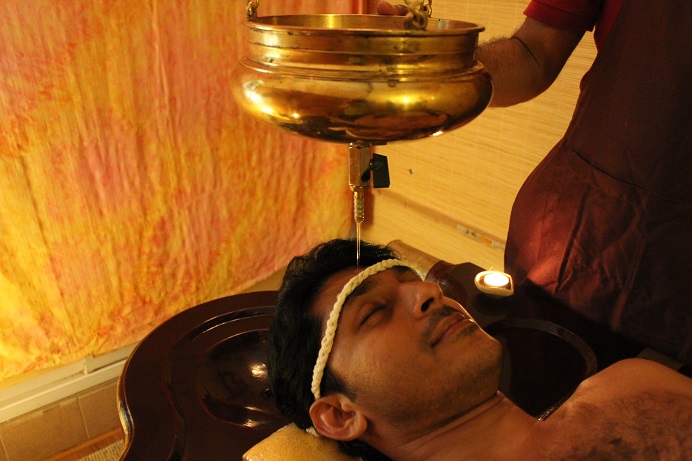 *Purchase by 31 May 2014, Use by 30 Nov 2014
QUALITY IS OUR HALLMARK

For your Loved Ones only at Om Vedic ....OM Vouchers @ $10

45min Herbal facial ($30 for M only) (UP: $60)
30min Head & Shoulder or Foot Massage FREE for any purchase above $700 in a single receipt
Full Body Ayurvedic Oil Massage ($40 for M and $50 for NM)*
with a minimum purchase of 7 sessions (UP: $55/session)
*when you buy this package, any Shwedhana or Fomentation Therapy (Pinda or Steam) is
@ $10 for 15 mins and $20 for 30mins


30min Abhyanga + 30min Shirodhara ($70 for members and $90 for non-members)
with a minimum purchase of 3 sessions (UP: $100/session)

FREE (*first half hour only) Consultation with Dr Dharna, Dr Anjali & Dr Sailaja

Home Visit Consultation@$40 only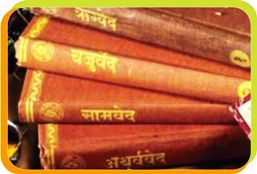 LIBRARY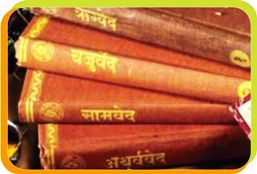 - for the 'Seeker of Knowledge'
level 2, om vedic heritage centre

At Library you can

- borrow any of our collection of 1000 books from ancient Indian & Buddhist Philosophy, Ayurveda, Yoga, Meditation related books and more at a min fee

- read books FOC if not intending to borrow it back home (monday-friday: 9am-6pm)...donations are welcome!

- listen to audio CDs and vedic chants FOC (monday-friday: 9am-6pm)...donations are welcome!

click

HERE

to surf through our

Catalogue of Books. Members pay $2 to borrow 1 book for 1 month (borrowing limit of 4 books)
Non-members pay $50 deposit & $5/book to borrow 1 book for 1 month (borrowing limit of 2 books)
YOGA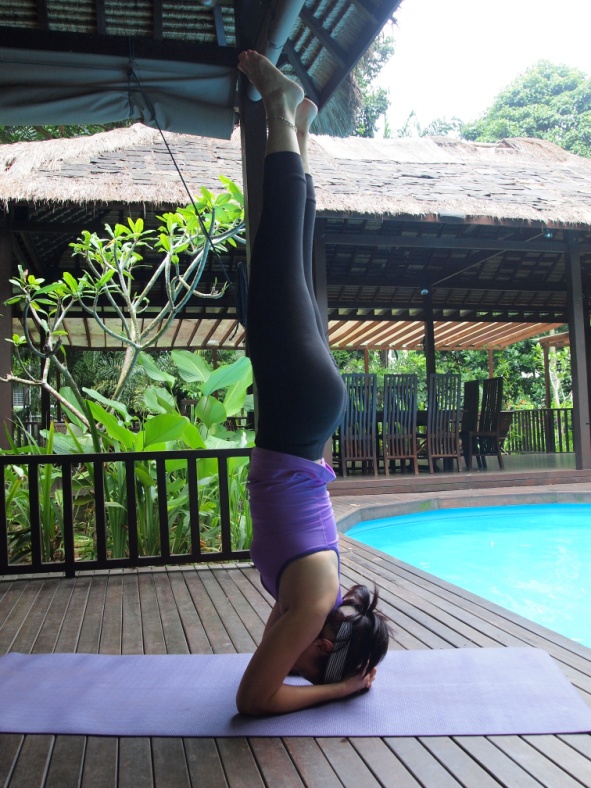 HATHA Yoga Classes
Fridays, 7.30-8.30pm by Mona & Team
Saturdays, 10.30am-11.30am by Rosie
@ $50/month for Members or $20/lesson
private lessons for families/friends (min 4pax) at is possible



TESTIMONIAL: "Rosie is a great instructor and always responds to queries on specific body or health issues.The class dynamics are good but for me the instructor is most important. Rosie brings a good mix of discipline and fun to the practice making it a class I look forward to attending."


FREE Meditation sessions are held on:
Saturdays: 9 - 10am (Guided Pyramid Meditation)
Saturdays: 5 - 6pm (by Ananda Sangha)

MUSIC
South Indian Classical / Carnatic Music Lessons*
1-1 @ $70/month
Group @ $45/month

Bhajans & Namavali Lessons*
1-1 @ $60/month
Group @ $45/month

* Membership is required

Aditi Gopinath
Degree, Carnatic Music
University of Madras
OM SEVA / OM CHARITY
Buddha said "Acts of Giving Serve as an Antidote to Desire"
SMS 93859520 if keen to do DONATE in-kind or cash

do you want to sponsor a 'pain balm for $ 4 or a herbal toothpaste @ $3' for a senior citizen in Singapore? inform Om Vedic at 6297 2670
Om Vedic is proud to announce its supply of herbal products such as 'pain balm and herbal toothpaste' to the senior citizens of "Lions Befrienders @ Bendemeer" : sponsored by a kind Om Vedic customer and a Lions befriender !

-

Educate a child in Bali

(any amount accepted)..DONATION BOX @Om Vedic
OTHER SERVICES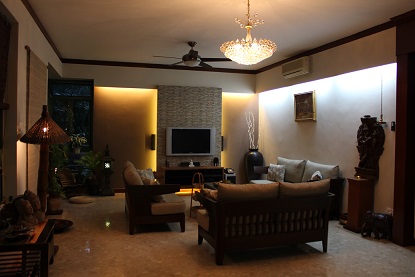 INDIAN or BALINESE TRADITIONAL INTERIOR DECO:
Are you renovating your house and moving to a new home? Looking for a Traditional Indian or Balinese Interior Designer at an affordable cost? We can help you at an affordable consultation fee (2 home visits + 2 plans) and we will also help you with recommendations to buy your furnishings.
Ayurvedic Wellness Centre: Start-up Consultation provided

http://www.omvedicheritage.com.sg/business.html