The aim of this page is to inform and educate one and all about areas of health and Ayurveda.
We will do our best to keep this page informative, interactive and easy to understand. You may click on topics of interest, contributed by our Ayurvedic Doctors, Nutritionists or Life Style practitioners. If you are not residing in Singapore and cannot come down to meet our ayurvedic doctors you may wish to alternatively SKYPE with our Doctors.
Read our Success Stories and Testimonials and get onto the road of health recovery and maintenance
1 Mar 2014: "THERAPIST SANUP, WHO ATTENDED ME TODAY (01 MAR) WAS GENTLE THROUGH OUT THE MASSAGE AND CLARIFIED ON THE QUERIES. DURING THE MASSAGE HE WAS QUICK TO FIND THE PAIN POINTS IN THE BODY WITHOUT ME TELLING HIM, MAY BE HIS EXPERIENCE HELPS. OVERALL I FELT REFRESHING AND I\'LL VISIT AGAIN."
25 Feb 2014: "FRIENDLY SERVICE AND GAVE TIPS ON IMPORTANCE OF AYUVERDIC AND ITS BENEFIT. LIKE THE COSY ENVIRONMENT. THANKS"
25 Feb 2014: "VERY OUTSTANDING SERVICE AND FRIENDLY AND GAVE EXPLANATION TO THE SERVICE PERTAINING TO THE MASSAGE.WELL DONE. I OUGHT TO COME BACK FOR ANOTHER VISIT."
25 Feb 2014: "I FELT VERY SOOTHING." - Aki Sato, Japanese Customer
24 Feb 2014: "FIRST TIME FOR AYURVEDIC CONSULTATION. I THOUGHT THE DOCTOR WAS RIGHT ON TARGET WITH HER ANALYSIS AND RECOMMENDATIONS. SUNUP\'S MASSAGE WAS QUITE AWESOME. I FEEL A LITTLE TIRED NOW...WHAT IS EXPECTED AFTER A VERY POWERFUL EXPERIENCE."- David Fogarty (USA)
20 Feb 2014: "THE ABYHANGA THERAPY WAS VERY GOOD. THE THERAPIST IS PROFESSIONAL AND VERY COMPETENT. THE THERAPY LEFT ME FEELING THOROUGHLY RELAXED AND REJUVENATED. THANK YOU."...Yoga teacher from Singapore
23 Jan 2014: "IT IS QUITE GOOD TO RELAX AND STRESS FREE DURING THERAPY WITH DEVOTIONAL SONG BACKGROUND."
23 Jan 2014: "THe STAFF WAS VERY KIND AND I FELT SHE WAS SO PROFESSIONAL TOO.THANKS FOR GIVING ME AMAZINGLY GREAT TIME! WONDERING THIS WAS A DREAM,I ENJOYED THIS TIME. I REALLY WANT TO BACK HERE AGAIN.SORRY FOR MY POOR ENGLISH.THANKS VERY MUCH!"- Japanese Customer, Shio Kirakata
23 Jan 2014: "IT WAS A VERY COMFORTABLE AND RELAX EXPERIENCE FOR ME."- Japanese Customer- Mashiko Hirakata
13 Jan 2014: "VERY FRIENDLY STAFF AND KNOWLEDGEABLE DOCTORS WHO TAKE TIME TO LISTEN AND PROVIDE PROFESSIONAL ADVISE."
8 Jan 2014: "IT IS MY FIRST TIME, SO NOT FAMILIAR WITH THE PROCEDURE. BUT IT WAS GOOD AND I COMPLETELY GOT RELAXED. SEE YOU SOON AGAIN." Chiaki Kawamura, Japanese Customer
30 Dec 2013: "KEEP THE GOOD QUALITY OF SERVICE" - Jo
26 Dec 2013: "I WAS VERY SATISFIED WITH THE MASSAGE. IT WAS THE FIRST TIME THAT I WAS GETTING AN OIL MASSAGE AND WAS NERVOUS ABOUT TAKING MY CLOTHES OFF BUT THE WOMAN WHO MASSAGED ME MADE ME FEEL VERY COMFORTABLE AND I WOULD LIKE TO THANK HER VERY MUCH."- A First Timer!
20 Dec 2013: "SANOOP DID AN EXCELLENT MASSAGE.\\I AM VERY HAPPY WITH HIS SERVICE.WILL WANT TO HAVE MORE SESSIONS WITH HIM FOR MAASAGE."- Sam
13 Dec 2013: "I FIND THE DR\'S DIAGNOSIS EXTREMELY INTERESTING, HELPFUL, AND SPECIAL(AUTHENTIC). MAYBE YOU CAN ADVERTISE THAT TOO, EXCEPT MOST JAPANESE PEOPLE DON\'T SPEAK GOOD ENGLISH, HOWEVER, THEY CAN GO HOME AND SIT WITH A DICTIONARY TO DECIPHER AFTER THE SESSION WITH THE DOCTOR. THEY WILL LIKE THAT."- Miko, Japanese Customer
10 APRIL 2013: "VERY FRIENDLY STAFF HERE. THERAPIST EXPLAINS EVERY STEPS, SO THERE IS NO MYSTERIES.THE CENTER IS UNDER RENOVATION, YET STILL QUIE ACOMODATING.IT IS MY FIRST VISIT TODAY, AND I AM PLANING TO COME BACK IN TWO WEEKS.I TRULY RECOMEND THE AYURVEDA MESSAGE HERE."
23 March 2013: "I ALWAYS BELIEVED IN NATUROPATHY AND VERY FORTUNATE TO KNOW ABOUT OM VEDIC IN SINGAPORE. I NOW FEEL AT HOME HERE, AND GET REMEDIES FOR ALL MY AILMENTS NATURALLY THROUGH FRIENDLY PEOPLE IN THE CENTRE. WILL HIGHLY RECOMMEND THIS TO MY FRIENDS AND FAMILY."
9 Mar 2013: "I CAME HERE AFTER SEVERAL MEDICAL HELP FROM OTHER SOURCES. BUT I HAD A SPEEDY RECOVERY FOR MY FROZEN SHOULDER IN 2012 AT OM VEDIC HERITAGE CENTRE. I CAME FOR MULTIPLE THERAPY SESSIONS AND GOT CURED. I AM VERY SATISFIED WITH THE SERVICES PROVIDED."
9 Mar 2013: "GOOD & FRIENDLY SERVICE RENDERED. WILL RECOMMEND TO FRIENDS AND RELATIVE. GOOD WORK, KEEP IT UP!"
2 Mar 2013: "I AM VERY HAPPY WITH HOW MY TREATMENT IS PROGRESSING. DR DHARANA IS VERY FRIENDLY, PATIENT AND EXTREMELY HELPFUL WHILE EXPLANING THE CAUSES AND THE COURSE OF TREATMENT."
18 Feb 2013: "KEEP UP THE GREAT JOB MR.RAHMAN ! :)"
16 Feb 2013: "THE DOCTOR DID AN EXCELLENT PROGNOSIS, MEDICINES WERE VERY EFFECTIVE AND WITH REGULAR FOLLOW-UP IN MY CASE, IT WORKED WONDERS AS MY CONDITION IMPROVED REMARKABLY. I WOULD RECOMMEND AYURVEDA AS AN ALTERNATE TOWARDS WESTERN MEDICINE FOR A HEALTHY, SUSTAINABLE LIFESYTLE. I ACKNOWLEDGE AYURVEDA AND APPRECIATE ALL THE STAFF AT AUM VEDIC FOR DOING AN EXCELLENT JOB. BEST WISHES"
11 Feb 2013: "THE HEAD OIL MASSAGE WAS ESPECIALL VERY RELAXING. "
24 Oct 2012: " IT HAS BEEN A WONDERFUL EXPERIENCE @OMVEDIC, SINCE I WAS STRUGGLING WITH STUBBORN DERMATIS AND ITS ALMOST GONE."
23 Oct 2012: " THE FRIENDLIEST, MOST KNOWLEDGEABLE AND HAPPIEST AYURVEDIC CENTRE IN SINGAPORE."
13 Oct 2012: " TREATMENT FOR PROBLEM HELPED A LOT. MASSAGE IS HELPFUL FOR BODY. OVERALL GLAD TO HAVE RECEIVED TREATMENT FROM HERE"
11 Oct 2012: " THE STAFF ARE WELL TRAINED AND POLITE TO THE PATIENTS. I LIKED THE WAY DOCTOR IS APPROACHED WITH THE PATIENT. EVEN SHE IS ALSO VERY FRIENDLY "
6 Oct 2012: " DOCTOR AND THERAPIST ARE VERY KIND AND SHOWED GREAT INTEREST ON THE DAY TO DAY PROGRESS AND FOLLOW UPS. VERY GOOD GUIDANCE ON ANY CONCERNS RAISED NOW AND THEN.COULD SEE GREAT IMPROVEMENT ON MY HEALTH (SKIN DISORDER) CONDITION AND GIVEN THE HOPE OF RELIEF.OUR SINCERE THANKS TO ONE AND ALL IN THIS CENTRE. "
1 Oct 2012: " EXCELLENT SERVICE, VERY GOOD AMBIENCE. HAVE ALREDY RECOMMENDED FEW FRIENDS : GREAT PALACE FOR E RELAXING MASSAGE AND AYURVEDA CONSULTATION AND TREATMENT :) "
13 Sep 2012: " GOOD AMBIENCE WITH SOFT MUSIC. REJUVENATING EXPERIENCE. "
12 May 2012: " LIKE THE ENVIRONMENT AND SET UP OF THE CENTRE."
3 May 2012: "IT WAS A VERY INTERESTING EXPERIENCE ESPECIALLY FOR SOMEONE WHO HAS NEVER TRIED THIS BEFORE."
2 April 2012: " VERY NICE HOSPITALITY. TREATMENT IS VERY GOOD. I\'LL DEFINITELY RECOMMEND THIS PLACE."
17 Mar 2012: " I'VE COME TO THE CENTRE THROUGH PYRAMID MEDITATION GROUP.MY MASSAGE WAS PERFECT AS THE MASSEUR LISTENED AND UNDERSTOOD THE TYPE OF MASSAGE AND THE AMOUNT OF PRESSURE THAT I WANTED AND I APPRECIATE HER LISTENING. IT WAS HELPFUL FOR ME THAT THE SHE EXPLAINED HOW THE SHOWER WORKED. YOUR CENTRE IS A QUIET, FRIENDLY PLACE TO VISIT. MANY THANKS."
10 Mar 2012: " MASSAGE WAS VERY WELL EXECUTED. IT WAS RELAXING. ALSO THE SHOWERING FACILITY WAS GOOD, SO FELT GOOD AFTER THE MASSAGE."
28 Jan 2012: " GREAT MASSAGE N GREAT SHOWER. THKS"
21 Jan 2012: " I ENJOYED MY MASSAGE AND THE CARE GIVEN DURING MY TIME HERE. ITS WONDERFUL TO HAVE A RICH HERITAGE AND TRADITION BEING PRACTISED IN SHORES OUTSIDE OF INDIA AND MAKING OTHERS AWARE OF ITS MERITS."
27 Dec 2011: " I AM VERY HAPPY WITH THE TREATMENT. MY PAIN HAS REDUCED A LOT. MR. RAHMAN HAS DONE A VERY GOOD JOB WITH THE THERAPY. I WOULD LIKE TO THANK DR.DHARNA FOR A WONDERFUL JOB." 13 Dec 2011: " WILL HAVE MORE EXPERIENCE OF THIS PLACE "
30 Nov 2011: " ... THE MASSAGE WAS VERY RELAXING, AND REMINDED ME OF MY STAY AT AN AYURVEDIC RESORT IN GOA A FEW YEARS AGO"


Disclaimer: All data provided in this website is to be used for information purposes only. The website's content is not a substitute for direct, personal, professional medical care and diagnosis
SKYPE CONSULTATION
Skype with our Ayurvedic Physicians, if you are not residing in Singapore. SKYPE NAME is "OMVEDIC43". Email omvedicheritage@gmail.com for a skype appointment.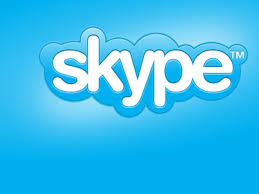 Disclaimer: All data provided in this website is to be used for information purposes only. The website's content is not a substitute for direct, personal, professional medical care and diagnosis